---
Version Information
The New Century Version (NCV) is an English translation of the Bible with roots extending to the English Version for the Deaf (EVD) Bible translation (by the World Bible Translation Center, a subsidiary of Bible League International). It is also related to the Easy-to-Read Version (ERV), having longer sentences and a more fluent style. The NCV is now published by Thomas Nelson Publishers.
The two overarching principles that stand behind the NCV are that a Bible translation needs to be both accurate and clear. The translation team of 50 Bible scholars and translators included people with translation experience on such acclaimed versions as the New International Version, the New American Standard Bible, and the New King James Version. The best available Hebrew and Greek texts were used, principally the third edition of the United Bible Societies' Greek text and the latest edition of the Biblia Hebraica, along with the Septuagint.
English vocabulary choice is based upon The Living Word Vocabulary by Dr. Edgar Dale and Dr. Joseph O'Rourke (Worldbook-Childcraft International, 1981), which is the standard used by the editors of The World Book Encyclopedia to determine appropriate vocabulary. The NCV uses contemporary references for measurements and geographical locations when it is feasible.
Copyright Information
The text from the New Century Version® (NCV®) may be quoted in any form (written, visual, electronic or audio), up to and inclusive of 500 verses or less without written permission, providing the verses quoted do not amount to a complete book of the Bible, nor do verses quoted account for 25% or more of the total text of the work in which they are quoted, and the verses are not being quoted in a commentary or other biblical reference work. This permission is contingent upon an appropriate copyright acknowledgment as follows:

Scripture taken from the New Century Version®. Copyright © 2005 by Thomas Nelson. Used by permission. All rights reserved.

For churches requesting to use a small selection of material for church bulletins, sermons or classroom use that falls within our "gratis use" guidelines, formal written permission is not necessary. Churches may use stand-alone quotations/scriptures in sermons, bulletins, newsletters, or projected in a worship setting without asking written permission provided the translation is correctly cited.
For requests not covered by the above guidelines, write to HarperCollins Christian Publishing, Attention: Permissions Department, P.O. Box 141000, Nashville, TN 37214 or go to http://www.harpercollinschristian.com/permissions/
About Thomas Nelson
Versions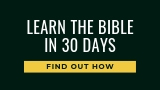 Bible Gateway Recommends
NCV Revolve Bible, Leathersoft, chocolate/raspberry/biscuit
Retail: $44.99
Our Price: $17.99
Save: $27.00 (60%)
NCV Revolve Bible, Leathersoft, raspberry
Retail: $44.99
Our Price: $19.99
Save: $25.00 (56%)
Biblia Gracia Para el Momento NBD (NBD Grace for the Moment Bible)
Retail: $34.99
Our Price: $24.99
Save: $10.00 (29%)
The Everyday Bible - eBook
Our Price: $5.99
The Contemporary Parallel New Testament with KJV, NIV, NKJV, NASB, and more!
Retail: $49.95
Our Price: $33.99
Save: $15.96 (32%)
Biblia Económica NBD, Enc. Rústica (NBD Economy Bible, Softcover)
Retail: $6.99
Our Price: $3.99
Save: $3.00 (43%)