---
Praise the God of Israel
Sing a new song to the Lord;
sing his praise in the meeting of his people.
2 Let the Israelites be happy because of God, their Maker.
Let the people of Jerusalem rejoice because of their King.
3 They should praise him with dancing.
They should sing praises to him with tambourines and harps.
4 The Lord is pleased with his people;
he saves the humble.
5 Let those who worship him rejoice in his glory.
Let them sing for joy even in bed!
6 Let them shout his praise
with their two-edged swords in their hands.
7 They will punish the nations
and defeat the people.
8 They will put those kings in chains
and those important men in iron bands.
9 They will punish them as God has written.
God is honored by all who worship him.
New International Version
Psalm 149
2 Let Israel rejoice(D) in their Maker;(E)
let the people of Zion be glad in their King.(F)
3 Let them praise his name with dancing(G)
and make music to him with timbrel and harp.(H)
4 For the Lord takes delight(I) in his people;
he crowns the humble with victory.(J)
5 Let his faithful people rejoice(K) in this honor
and sing for joy on their beds.(L)
6 May the praise of God be in their mouths(M)
and a double-edged(N) sword in their hands,(O)
7 to inflict vengeance(P) on the nations
and punishment(Q) on the peoples,
8 to bind their kings with fetters,(R)
their nobles with shackles of iron,(S)
9 to carry out the sentence written against them—(T)
this is the glory of all his faithful people.(U)
Footnotes
Psalm 149:1 Hebrew Hallelu Yah; also in verse 9
New Century Version (NCV)
The Holy Bible, New Century Version®. Copyright © 2005 by Thomas Nelson, Inc.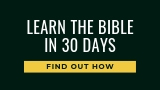 New International Version (NIV)
Holy Bible, New International Version®, NIV® Copyright ©1973, 1978, 1984, 2011 by Biblica, Inc.® Used by permission. All rights reserved worldwide.
NIV Reverse Interlinear Bible: English to Hebrew and English to Greek. Copyright © 2019 by Zondervan.