---
22 Both men and women, as many as were free hearted, came and brought [a]taches and earrings, and rings, and bracelets, all were jewels of gold: and every one that offered an offering of gold unto the Lord:
23 Every man also, which had blue silk, and purple, and scarlet, and fine linen and goats' hair, and rams' skins dyed red, and badgers' skins, brought them.
24 All that offered an oblation of silver and of brass, brought the offering unto the Lord: and every one, that [b]had Shittim wood for any manner work of the ministration, brought it.
Read full chapter
New International Version
22 All who were willing, men and women alike, came and brought gold jewelry of all kinds: brooches, earrings, rings and ornaments. They all presented their gold as a wave offering to the Lord. 23 Everyone who had blue, purple or scarlet yarn(A) or fine linen, or goat hair, ram skins dyed red or the other durable leather brought them. 24 Those presenting an offering of silver or bronze brought it as an offering to the Lord, and everyone who had acacia wood for any part of the work brought it.
Read full chapter
1599 Geneva Bible (GNV)
Geneva Bible, 1599 Edition. Published by Tolle Lege Press. All rights reserved. No part of this publication may be reproduced or transmitted in any form or by any means, electronic or mechanical, without written permission from the publisher, except in the case of brief quotations in articles, reviews, and broadcasts.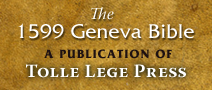 New International Version (NIV)
Holy Bible, New International Version®, NIV® Copyright ©1973, 1978, 1984, 2011 by Biblica, Inc.® Used by permission. All rights reserved worldwide.
NIV Reverse Interlinear Bible: English to Hebrew and English to Greek. Copyright © 2019 by Zondervan.