---
New International Version
9 For this, (A)Thou shalt not commit adultery, Thou shalt not kill, Thou shalt not steal, Thou shalt not bear false witness, Thou shalt not covet: and if there be any other commandment, it is [a]briefly comprehended in this saying, even in this, (B)Thou shalt love thy neighbor as thyself.
Read full chapter
Footnotes
Romans 13:9 For the whole Law commandeth nothing else, but that we love God and our neighbor. But seeing Paul speaketh here of the duties we owe one to another, we must restrain this word, Law to the second Table.
New International Version
9 The commandments, "You shall not commit adultery," "You shall not murder," "You shall not steal," "You shall not covet,"[a](A) and whatever other command there may be, are summed up(B) in this one command: "Love your neighbor as yourself."[b](C)
Read full chapter
1599 Geneva Bible (GNV)
Geneva Bible, 1599 Edition. Published by Tolle Lege Press. All rights reserved. No part of this publication may be reproduced or transmitted in any form or by any means, electronic or mechanical, without written permission from the publisher, except in the case of brief quotations in articles, reviews, and broadcasts.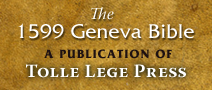 New International Version (NIV)
Holy Bible, New International Version®, NIV® Copyright ©1973, 1978, 1984, 2011 by Biblica, Inc.® Used by permission. All rights reserved worldwide.
NIV Reverse Interlinear Bible: English to Hebrew and English to Greek. Copyright © 2019 by Zondervan.