---
Contemporary English Version
21 Is he depending on Egypt and its king? That's the same as leaning on a broken stick, and it will go right through his hand.
22 Is Hezekiah now depending on the Lord your God? Didn't Hezekiah tear down all except one of the Lord's altars and places of worship?[a] Didn't he tell the people of Jerusalem and Judah to worship at that one place?
23 The king of Assyria wants to make a bet with you people. He will give you two thousand horses, if you have enough troops to ride them.
Read full chapter
Footnotes
18.22 worship: Hezekiah actually had torn down the places where idols were worshiped, and he had told the people to worship the Lord at the one place of worship in Jerusalem. But the Assyrian leader was confused and thought these were also places where the Lord was supposed to be worshiped.
New International Version
21 Look, I know you are depending on Egypt,(A) that splintered reed of a staff,(B) which pierces the hand of anyone who leans on it! Such is Pharaoh king of Egypt to all who depend on him. 22 But if you say to me, "We are depending on the Lord our God"—isn't he the one whose high places and altars Hezekiah removed, saying to Judah and Jerusalem, "You must worship before this altar in Jerusalem"?
23 "'Come now, make a bargain with my master, the king of Assyria: I will give you two thousand horses—if you can put riders on them!
Read full chapter
Contemporary English Version (CEV)
Copyright © 1995 by American Bible Society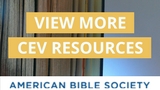 New International Version (NIV)
Holy Bible, New International Version®, NIV® Copyright ©1973, 1978, 1984, 2011 by Biblica, Inc.® Used by permission. All rights reserved worldwide.
NIV Reverse Interlinear Bible: English to Hebrew and English to Greek. Copyright © 2019 by Zondervan.