---
Amplified Bible, Classic Edition
4 Draw me! We will run after you! The king brings me into his apartments! We will be glad and rejoice in you! We will recall [when we were favored with] your love, more fragrant than wine. The upright [are not offended at your choice, but sincerely] love you.
5 I am so black; but [you are] lovely and pleasant [the ladies assured her]. O you daughters of Jerusalem, [I am as dark] as the tents of [the Bedouin tribe] Kedar, like the [beautiful] curtains of Solomon!
6 [Please] do not look at me, [she said, for] I am swarthy. [I have worked out] in the sun and it has left its mark upon me. My stepbrothers were angry with me, and they made me keeper of the vineyards; but my own vineyard [my complexion] I have not kept.
Read full chapter
New International Version
4 Take me away with you—let us hurry!
Let the king bring me into his chambers.(A)
Friends
She
How right they are to adore you!
5 Dark am I, yet lovely,(D)
daughters of Jerusalem,(E)
dark like the tents of Kedar,(F)
like the tent curtains of Solomon.[b]
6 Do not stare at me because I am dark,
because I am darkened by the sun.
My mother's sons were angry with me
and made me take care of the vineyards;(G)
my own vineyard I had to neglect.
Read full chapter
Amplified Bible, Classic Edition (AMPC)
Copyright © 1954, 1958, 1962, 1964, 1965, 1987 by The Lockman Foundation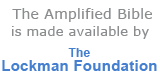 New International Version (NIV)
Holy Bible, New International Version®, NIV® Copyright ©1973, 1978, 1984, 2011 by Biblica, Inc.® Used by permission. All rights reserved worldwide.
NIV Reverse Interlinear Bible: English to Hebrew and English to Greek. Copyright © 2019 by Zondervan.