---
8 Smoke came out of his nose,
and burning fire came out of his mouth.
Burning coals went before him.
9 He tore open the sky and came down
with dark clouds under his feet.
10 He rode a creature with wings and flew.
He raced on the wings of the wind.
Read full chapter
New Century Version (NCV)
The Holy Bible, New Century Version®. Copyright © 2005 by Thomas Nelson, Inc.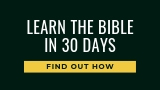 Bible Gateway Recommends
NCV Revolve Bible, Leathersoft, chocolate/raspberry/biscuit - Slightly Imperfect
Retail: $44.99
Our Price: $15.29
Save: $29.70 (66%)
Biblia Económica NBD, Enc. Rústica (NBD Economy Bible, Softcover)
Retail: $6.99
Our Price: $2.99
Save: $4.00 (57%)
The Everyday Bible - eBook
Our Price: $5.49
The Contemporary Parallel New Testament with KJV, NIV, NKJV, NASB, and more!
Retail: $49.95
Our Price: $34.99
Save: $14.96 (30%)
NCV Mom's Bible: God's Wisdom for Mothers - eBook
Our Price: $9.99
NCV Revolve Bible, Leathersoft, raspberry
Retail: $44.99
Our Price: $19.99
Save: $25.00 (56%)