---
34 Our kings, leaders, priests, and ancestors did not obey your teachings;
they did not pay attention to the commands and warnings you gave them.
35 Even when our ancestors were living in their kingdom,
enjoying all the good things you had given them,
enjoying the land that was fertile and full of room,
they did not stop their evil ways.
36 "Look, we are slaves today
in the land you gave our ancestors.
They were to enjoy its fruit and its good things,
but look, we are slaves here.
Read full chapter
New Century Version (NCV)
The Holy Bible, New Century Version®. Copyright © 2005 by Thomas Nelson, Inc.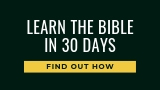 Bible Gateway Recommends
The Everyday Bible - eBook
Our Price: $5.49
Biblia Gracia para el Momento NBD, Enc. Rústica (NBD Grace for the Moment Bible, Softcover)
Retail: $19.99
Our Price: $13.99
Save: $6.00 (30%)
NCV Revolve Bible, Leathersoft, raspberry
Retail: $44.99
Our Price: $19.99
Save: $25.00 (56%)
The Contemporary Parallel New Testament with KJV, NIV, NKJV, NASB, and more!
Retail: $49.95
Our Price: $34.99
Save: $14.96 (30%)
NCV Revolve Bible, Leathersoft, chocolate/raspberry/biscuit - Slightly Imperfect
Retail: $44.99
Our Price: $15.29
Save: $29.70 (66%)