---
14 The Lord has given you this command, Nineveh:
"You will not have descendants to carry on your name.
I will destroy the idols and metal images
that are in the temple of your gods.
I will make a grave for you,
because you are wicked."
15 Look, there on the hills,
someone is bringing good news!
He is announcing peace!
Celebrate your feasts, people of Judah,
and give your promised sacrifices to God.
The wicked will not come to attack you again;
they have been completely destroyed.
Read full chapter
New International Version
14 The Lord has given a command concerning you, Nineveh:
"You will have no descendants to bear your name.(A)
I will destroy the images(B) and idols
that are in the temple of your gods.
I will prepare your grave,(C)
for you are vile."
15 Look, there on the mountains,
the feet of one who brings good news,(D)
who proclaims peace!(E)
Celebrate your festivals,(F) Judah,
and fulfill your vows.
No more will the wicked invade you;(G)
they will be completely destroyed.[a]
Read full chapter
Footnotes
Nahum 1:15 In Hebrew texts this verse (1:15) is numbered 2:1.
14 And the Lord hath given a commandment concerning thee, that no more of thy name be sown: out of the house of thy gods will I cut off the graven image and the molten image: I will make thy grave; for thou art vile.
15 Behold upon the mountains the feet of him that bringeth good tidings, that publisheth peace! O Judah, keep thy solemn feasts, perform thy vows: for the wicked shall no more pass through thee; he is utterly cut off.
Read full chapter
New Century Version (NCV)
The Holy Bible, New Century Version®. Copyright © 2005 by Thomas Nelson, Inc.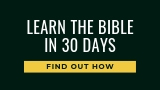 New International Version (NIV)
Holy Bible, New International Version®, NIV® Copyright ©1973, 1978, 1984, 2011 by Biblica, Inc.® Used by permission. All rights reserved worldwide.
NIV Reverse Interlinear Bible: English to Hebrew and English to Greek. Copyright © 2019 by Zondervan.