---
The War Between Israel and Benjamin
20 So all the Israelites from Dan to Beersheba,[a] including the land of Gilead, joined together before the Lord in the city of Mizpah. 2 The leaders of all the tribes of Israel took their places in the meeting of the people of God. There were 400,000 soldiers with swords.
Read full chapter
Footnotes
20:1 Dan . . . Beersheba Dan was the city farthest north in Israel. Beersheba was the city farthest south. So this means all the people of Israel.
New Century Version (NCV)
The Holy Bible, New Century Version®. Copyright © 2005 by Thomas Nelson, Inc.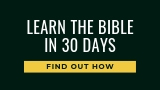 Bible Gateway Recommends
NCV Revolve Bible, Leathersoft, raspberry
Retail: $44.99
Our Price: $19.99
Save: $25.00 (56%)
Biblia Gracia para el Momento NBD, Enc. Rústica (NBD Grace for the Moment Bible, Softcover)
Retail: $19.99
Our Price: $13.99
Save: $6.00 (30%)
The Contemporary Parallel New Testament with KJV, NIV, NKJV, NASB, and more!
Retail: $49.95
Our Price: $34.99
Save: $14.96 (30%)
Biblia Gracia Para el Momento NBD (NBD Grace for the Moment Bible)
Retail: $34.99
Our Price: $14.99
Save: $20.00 (57%)
Biblia Económica NBD, Enc. Rústica (NBD Economy Bible, Softcover)
Retail: $6.99
Our Price: $3.99
Save: $3.00 (43%)
NCV Mom's Bible: God's Wisdom for Mothers - eBook
Our Price: $9.99