---
4 Og king of Bashan was one of the last of the Rephaites. He ruled the land in Ashtaroth and Edrei. 5 He ruled over Mount Hermon, Salecah, and all the area of Bashan up to where the people of Geshur and Maacah lived. Og also ruled half the land of Gilead up to the border of Sihon king of Heshbon.
6 The Lord's servant Moses and the Israelites defeated all these kings, and Moses gave that land to the tribes of Reuben and Gad and to East Manasseh as their own.
Read full chapter
New Century Version (NCV)
The Holy Bible, New Century Version®. Copyright © 2005 by Thomas Nelson, Inc.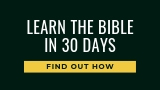 Bible Gateway Recommends
NCV Mom's Bible: God's Wisdom for Mothers - eBook
Our Price: $9.99
The Everyday Bible - eBook
Our Price: $5.49
The Contemporary Parallel New Testament with KJV, NIV, NKJV, NASB, and more!
Retail: $49.95
Our Price: $34.99
Save: $14.96 (30%)
Biblia Económica NBD, Enc. Rústica (NBD Economy Bible, Softcover)
Retail: $6.99
Our Price: $2.99
Save: $4.00 (57%)
NCV Revolve Bible, Leathersoft, raspberry
Retail: $44.99
Our Price: $19.99
Save: $25.00 (56%)
Biblia Gracia para el Momento NBD, Enc. Rústica (NBD Grace for the Moment Bible, Softcover)
Retail: $19.99
Our Price: $13.99
Save: $6.00 (30%)