---
Contemporary English Version
2 It's impossible to weigh
my misery and grief!
3 They outweigh the sand
along the beach,
and that's why I have spoken
without thinking first.
4 The fearsome arrows
of God All-Powerful
have filled my soul
with their poison.
Read full chapter
New International Version
2 "If only my anguish could be weighed
and all my misery be placed on the scales!(A)
3 It would surely outweigh the sand(B) of the seas—
no wonder my words have been impetuous.(C)
4 The arrows(D) of the Almighty(E) are in me,(F)
my spirit drinks(G) in their poison;(H)
God's terrors(I) are marshaled against me.(J)
Read full chapter
2 Oh that my grief were throughly weighed, and my calamity laid in the balances together!
3 For now it would be heavier than the sand of the sea: therefore my words are swallowed up.
4 For the arrows of the Almighty are within me, the poison whereof drinketh up my spirit: the terrors of God do set themselves in array against me.
Read full chapter
Contemporary English Version (CEV)
Copyright © 1995 by American Bible Society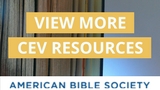 New International Version (NIV)
Holy Bible, New International Version®, NIV® Copyright ©1973, 1978, 1984, 2011 by Biblica, Inc.® Used by permission. All rights reserved worldwide.
NIV Reverse Interlinear Bible: English to Hebrew and English to Greek. Copyright © 2019 by Zondervan.