---
17 The Israelites have chosen to worship idols,
so leave them alone.
18 When they finish their drinking,
they completely give themselves to being prostitutes;
they love these disgraceful ways.
19 They will be swept away as if by a whirlwind,
and their sacrifices will bring them only shame.
Read full chapter
New Century Version (NCV)
The Holy Bible, New Century Version®. Copyright © 2005 by Thomas Nelson, Inc.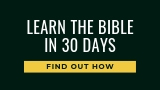 Bible Gateway Recommends
NCV New Testament MP3 Audio
Retail: $14.95
Our Price: $12.99
Save: $1.96 (13%)
Biblia Económica NBD, Enc. Rústica (NBD Economy Bible, Softcover)
Retail: $6.99
Our Price: $3.99
Save: $3.00 (43%)
The Contemporary Parallel New Testament with KJV, NIV, NKJV, NASB, and more!
Retail: $49.95
Our Price: $34.99
Save: $14.96 (30%)
NCV Revolve Bible, Leathersoft, raspberry
Retail: $44.99
Our Price: $19.99
Save: $25.00 (56%)
Biblia Gracia para el Momento NBD, Enc. Rústica (NBD Grace for the Moment Bible, Softcover)
Retail: $19.99
Our Price: $13.99
Save: $6.00 (30%)