---
12 He admonisheth by Jacob's example to trust in God, and not in riches.
1 Ephraim is fed [a]with the wind, and followeth after the East wind: he increaseth daily lies and destruction, and they do make a covenant with Assyria, and [b]oil is carried into Egypt.
2 The Lord hath also a controversy with [c]Judah, and will visit Jacob, according to his ways: according to his works, will he recompense him.
3 He took his brother by the heel in the womb, and by his strength he had [d]power with God,
Read full chapter
New International Version
12 [a]1 Ephraim(A) feeds on the wind;(B)
he pursues the east wind all day
and multiplies lies and violence.(C)
He makes a treaty with Assyria(D)
and sends olive oil to Egypt.(E)
2 The Lord has a charge(F) to bring against Judah;(G)
he will punish(H) Jacob[b] according to his ways
and repay him according to his deeds.(I)
3 In the womb he grasped his brother's heel;(J)
as a man he struggled(K) with God.
Read full chapter
Footnotes
Hosea 12:1 In Hebrew texts 12:1-14 is numbered 12:2-15.
Hosea 12:2 Jacob means he grasps the heel, a Hebrew idiom for he takes advantage of or he deceives.
1599 Geneva Bible (GNV)
Geneva Bible, 1599 Edition. Published by Tolle Lege Press. All rights reserved. No part of this publication may be reproduced or transmitted in any form or by any means, electronic or mechanical, without written permission from the publisher, except in the case of brief quotations in articles, reviews, and broadcasts.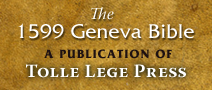 New International Version (NIV)
Holy Bible, New International Version®, NIV® Copyright ©1973, 1978, 1984, 2011 by Biblica, Inc.® Used by permission. All rights reserved worldwide.
NIV Reverse Interlinear Bible: English to Hebrew and English to Greek. Copyright © 2019 by Zondervan.