---
12 Judah's sons were Er, Onan, Shelah, Perez, and Zerah (but Er and Onan had died in the land of Canaan). Perez's sons were Hezron and Hamul.
13 Issachar's sons were Tola, Puah, Jashub, and Shimron.
14 Zebulun's sons were Sered, Elon, and Jahleel.
Read full chapter
New Century Version (NCV)
The Holy Bible, New Century Version®. Copyright © 2005 by Thomas Nelson, Inc.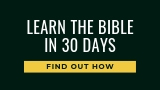 Bible Gateway Recommends
NCV Revolve Bible, Leathersoft, raspberry
Retail: $44.99
Our Price: $19.99
Save: $25.00 (56%)
Dad's Bible: The Father's Plan - eBook
Our Price: $9.99
NCV Grace for the Moment Daily Bible - Slightly Imperfect
Retail: $19.99
Our Price: $11.89
Save: $8.10 (41%)
The Contemporary Parallel New Testament with KJV, NIV, NKJV, NASB, and more!
Retail: $49.95
Our Price: $33.99
Save: $15.96 (32%)
Biblia Económica NBD, Enc. Rústica (NBD Economy Bible, Softcover)
Retail: $6.99
Our Price: $3.99
Save: $3.00 (43%)
Biblia Gracia para el Momento NBD, Enc. Rústica (NBD Grace for the Moment Bible, Softcover)
Retail: $19.99
Our Price: $13.99
Save: $6.00 (30%)